HRN event for U.N International Day of the Girl
What it means to be "independent" as a woman
On October 12, 2017, To commemorate the UN's International Day of the Girl, Human Rights Now hosted an event celebrating the empowerment of girls and women. HRN invited 3 successful women to share their experience, talk about pursuing their dreams, and their success in living a life led by their passion.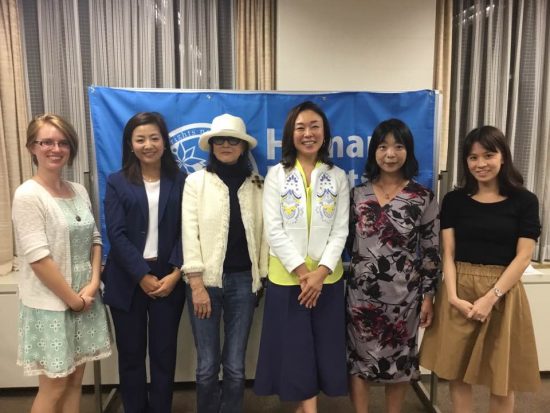 Guest speakers were Yukino Kikuma, lawyer and former TV announcer, Mieko Uesako, renowned golf wear designer, and Sachiko Ezawa, multi-certified OB-GYN clinician, licensed pilot and ship operator. The speakers openly discussed topics revolving around women in the workplace to a mostly young audience, touching on their personal experiences and challenges they faced in paving their paths for their dream careers.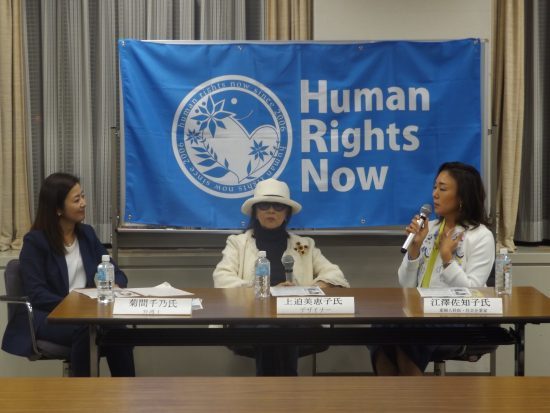 Before the talk, young girls from middle school were invited to participate in a workshop where they could write down their own dreams, goals and aspirations in life. The girls showed a lot of enthusiasm, they were happy to share about the women they wish to become. Time was dedicated for the girls to take pictures with what they had written, which helps spread awareness of women and girls' rights as well as the work of HRN among young students.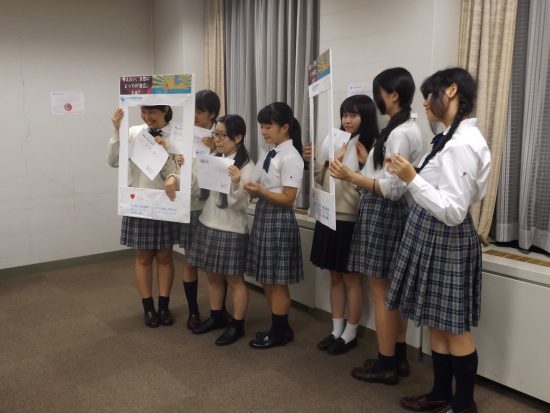 The event closed with a Q&A session that left the audience inspired and hopeful for their future.