Our approach to human rights work consists primarily of conducting:
1) fact-finding investigations;
2) advocacy and campaigns;and,
3) empowerment through education.
Fact-Finding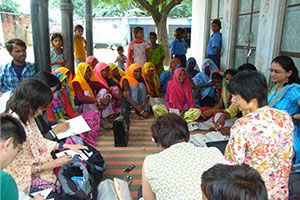 HRN conducts fact-finding missions in places where people suffer from serious violations of human rights and humanitarian law. Such missions include conducting field investigations, publicizing reports, and calling for international attention to an issue.
Past investigations include extrajudicial killings in the Philippines (2007), human rights violations in the course of crackdowns against peaceful demonstrations in Myanmar (Burma, 2008), the human rights situation in occupied Palestine territory (2009), hazardous child labour in Northeast India (2010), the human rights situation of people affected by the Great Earthquake in Japan (2011, 2012), land grabbing and extrajudicial killing in Cambodia (2012), the right to health of children affected by the conflict in Iraq (2013), and business and human rights in Bangladesh and China.
Advocacy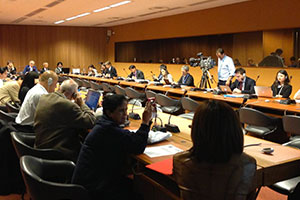 As an international human rights NGO with special consultative status at the UN, HRN has made various advocacy efforts toward the decision-making processes of UN human rights bodies and other international mechanisms to protect and promote human rights around the world.
HRN has urged UN bodies, such as the UN Human Rights Council and General Assembly, to take appropriate measures to stop ongoing serious human rights violations and to bring justice to those responsible for such serious violations.
HRN also conducts awareness-raising campaigns to mobilize public attention to address serious human rights situations around the world. HRN also advocates to relevant stakeholders of human rights situations, including state concerns as well as multinational corporations.
HRN's past campaign and advocacy areas include the situation in Myanmar (Burma), Philippines, Cambodia, occupied Palestine territory, human rights violations in relation to the Global War on Terror (USA), and corporate social responsibility issues related to global industry. HRN also advocates to the Japanese government, Japanese aid agencies, and Japanese industry to improve human rights policy and behaviour in accordance with international human rights standards.
Empowerment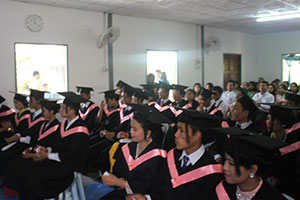 HRN gives full support to grassroots efforts of civil societies based on the firm belief that such activities can make a real difference in human rights situations on the ground.