HRN Reports on the 2018 United Nations Forum on the Question of Palestine ~70 years after 1948 – Lessons to Achieve a Sustainable Peace~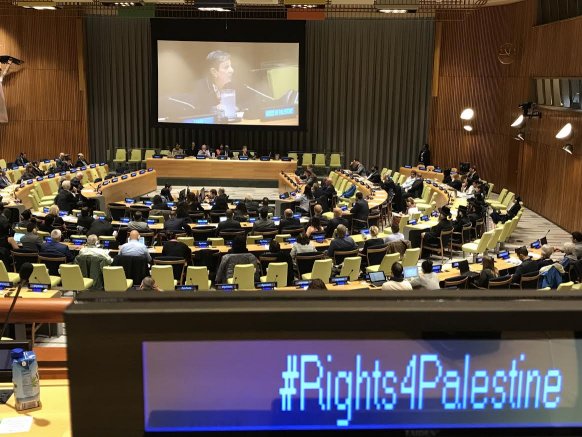 On May 17 and 18, a two-day forum on the topic "70 years after 1948: Lessons to Achieve a Sustainable Peace" was convened by the Committee on the Exercise of the Inalienable Rights of the Palestine People (CEIRPP) at the United Nations headquarters in NY to mark the anniversary of the 1948 War. The forum consisted of four panels and brought together representatives of civil society and the diplomatic community from Palestine and Israel as well as international experts including professors of history, international migration and Palestine Studies.
HRN attended the forum and made a report of the panels.  HRN concluded that lessons learnt from the forum can be applied to other conflict situations around the world. First and foremost, occupation is a great violation of human rights, and sustainable peace requires listening to the voices of the victims and ensuring that their rights are protected and that they are compensated for their losses.
The full report is available from this link: HRN_Report_on_the_2018_UN_Forum_on_the_Question_of_Palestine