Event report: Ethical fashion and sustainable supply chains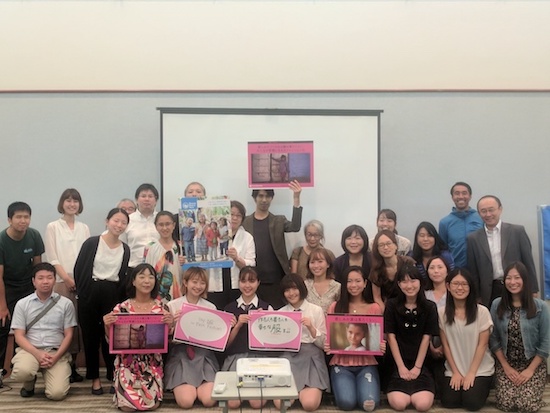 On Wednesday, 27 September Human Rights Now held a event on ethical fashion that sparked great conversation and showed the interest of the public for the challenges of ethical and sustainable products.
Guest speakers were SUEYOSHI Rika (representative for the association "Ethical") and KAMADA Arisa (model and ethical fashion advocate).
Human Rights Now Secretary-General Kazuko Ito also led a presentation about Human Rights Now.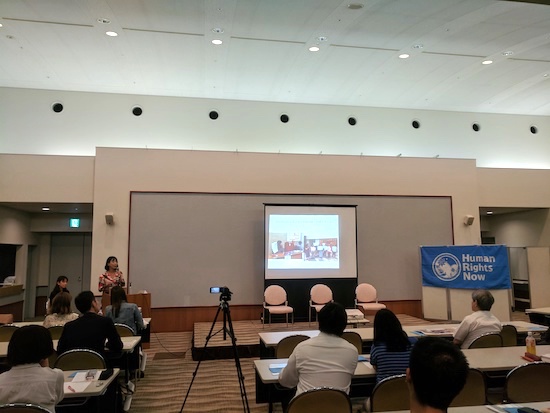 After their respective presentations, the speakers engaged in a discussion and answered questions from the audience.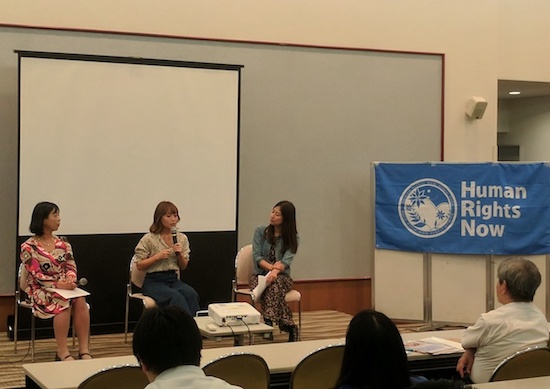 (Videos and more pictures of the event will soon be available on our website)