Human Rights Day Event- Global Refugee issues and Japan's response –
Human Rights Day Event: Global Refugee issues and Japan's response
As this year marks the 70th anniversary of the United Nations, the world is facing large-scale problems of  refugees which has shaken the global order. Continuous flow of people seeking place of refuge are heading to EU from Middle east and Africa everyday.  As a responsible member of international community, how Japan should engage in this challenge facing humanity today? We invite a diplomat from EU delegation to Japan, a leading attorney for refugee issues,  and a Syrian refugee, as guest speakers  to discuss the current situations surrounding refugees in  EU and Japan from various perspectives.  Kohki Abe,  president of Human Rights Now and a professor who has been addressing the refugee issues from the perspective of international human rights laws, will be a moderator for the panel discussion.
<Date>
2015/12/11 (Fri)  18:30 – 20:30 (Doors open at 18:00)
<Venue>
Aoyama Gakuin University (Seminar Room 4, Building 6)
<Address>
4-4-25 Shibuya, Shibuya-ku, Tokyo 150-8366, Japan
<Access>
10 minutes' walk from Shibuya Station of the JR Yamanote Line and Saikyo Line, the Tokyu Line, Keio Inokashira Line, etc.
5 minutes' walk from Omotesando Station of the Tokyo Metro (Ginza Line,Chiyoda Line and Hanzomon Line)
Access map: http://www.aoyama.ac.jp/en/outline/aoyama_campus.html#access_map
<Program> *This event is going to be conducted in Japanese. For talks from Mr. Y and Mr. Wiktor Staniecki will be in English and translated into Japanese by a consecutive interpreter.
Part 1: Talks from guest speakers
– Shogo Watanabe (Attorney at Law)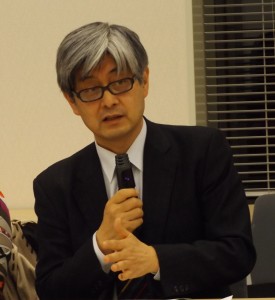 Shogo Watanabe, admitted to the bar in April 1990 and worked at Hayabusa Law Offices. He established Izumibashi Law Office on October, 2000.
He works at Japan Federation of Bar Associations Committee on the Protection of Fundamental Human Rights   International Human Rights Section, Daiichi Tokyo Bar Association Committee on the Protection of Fundamental Human Rights, Medical (Malpractice) Defense Counsel. He is director of Japan Federation of Bar Associations Committee on the Protection of Fundamental Human Rights Refugee status determination Section, Defense Counsel for Burmese Refugee Application in Japan, and Japan Lawyer Network for Refugees. He is also a visiting professor at at Law School of Waseda University.
Literary Works:
『Nannminn to Jinken – Shinseikino Shiza(Refugees and Human Rights-New Century View Point) 』(Joint work, edited by Forum on Refugee Studies ,Gendaijinbun-shya)『 Jitsumuka no tameno nyuukannhou  (Immigration Control and Refugee Recognition Act for buisinessman) 』( co-author, Edited by Tokyo Bar Association Committee for Foreigner's Rights, Gendaijinbun-sha)
『Nannminn ninntei manyual  (Practical Instruction Manual  for Refugee Recognition) 』(co-author, Edited Japan Federation of Bar Associations Committee on the Protection of Fundamental Human Rights International Human Rights Section, Gendaijinbun-sha)
『Nihonniokeru nannminn sosyou no hattenn to genzai (The development and current situation of refugee case in Japan)』(co-author, Gendaijinbun-sha)
-Mr. Y (A Syrian Refugee)
– Wiktor Staniecki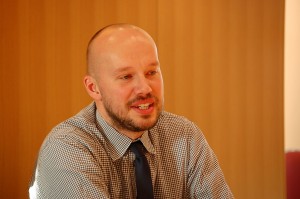 Wiktor Staniecki is a diplomat currently working in the Political Section of the EU Delegation to Japan. Before coming to Tokyo in September 2015, he held various positions in the headquarters of the European External Action Service (EEAS), working as a desk officer for Brazil (2013-2015) and the United States (2008-2013). Before joining the EEAS, Mr. Staniecki worked as a consultant for the public affairs company Burson-Marsteller in Brussels, Belgium (2006-2008). He also worked for the European Commission, Directorate General for Enterprises, on small and medium-size enterprise policy issues (2005), as well as, for the Polish Ministry of Economy (2004-2005).
Wiktor Staniecki is a graduate of Adam Mickewicz University in Poznan, Poland (European Studies). He also holds a Diploma of General European Studies from the Université de Nancy 2, France. He is married and is the father of two children.
Part 2: Discussions and Q&A
-Moderator: Kohki Abe (Professor of Law, Kanagawa University School of Law/ President of Human Rights Now))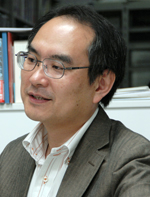 He obtained his doctoral degree from Waseda University and LL.M from the University of Virginia School of Law. He was a visiting professor at the Center for Refugee Studies in York University in Canada.  His major is International Law and International Human Rights Law. He is also author of  The Horizon of International Human Rights(Gendaijinbun-sha, 2003), Aragau Shisou- Heiwa wo Tsukuru Chikara  (Fuma shobou,2008) , International Human Rights Textbook (Joint work, Nippon Hyoron Sha, 2009)
<Registration>
Please send your Name and Contact info to the HRN Secretariat
(info@hrn.or.jp) with the title of the event you are attending.
Fee is payable at the entrance.
<Organizers>
Human Rights Now
Aoyama Gakuin University Human Rights Kenkyuukai
<Contact>
Human Rights Now
Email:info@hrn.or.jp Tel: 03-3835-2110 Web: http://hrn.or.jp/eng/