10/9 (Fri) "Talk event ~ Foreign Perspective on Freedom of Speech in Japan"
Human Rights Now and Aoyama Gakuin University Human Rights Kenkyukai present
"Talk event ~ Foreign Perspective on Freedom of Speech in Japan"
     Recently, the government and ruling party in Japan have escalated their interference over the media. For example, the ruling party summoned managers of the major broadcasting companies to inquire about the content of their TV programs claiming that the programs "distorted facts". Also, a MP of the ruling party suggested that the government "has authority to suspend broadcasting of TV stations if they distorted the facts. The series of such actions have raised serious concerns over the freedoms of press and expression and the right to access information in Japan.
      Moreover, the Abe-administration railroaded security bills that contradict with the Constitution and expand the role of the Self-Defense-Force despite the strong opposition from the public. In a democratic country, media activities and active and diverse discussions among civil societies play an important role of checks and balances restraining the power of authorities. And history shows that restriction on freedom of press and speech is always the first perilous step toward blind nationalism and political mistakes including waging a reckless war.
     As the freedom of speech in Japan seems to continue to be threatened by the pressure from the government and ruling party, civil societies and the media, whose role is to watch and control the authorities, need to raise their voices against this restriction.
      Human Rights Now, a Tokyo-based international human rights NGO, this time invites professionals from foreign media to speak at a talk event to discuss current situations surrounding the freedom of speech in Japan from foreign perspectives.
◆Event Information◆
Date: 2015/10/9(Fri)  18:30-20:30
Venue: Room 16 (9F), Research Institute Building (University Building 14), Aoyama Gakuin University
<Address> 4-4-25 Shibuya, Shibuya-ku, Tokyo 150-8366, Japan
<Access> 10 minutes' walk from Shibuya Station of the JR Yamanote Line and Saikyo Line, the Tokyu Line, Keio Inokashira Line, etc.
5 minutes' walk from Omotesando Station of the Tokyo Metro (Ginza Line, Chiyoda Line and Hanzomon Line)
http://www.aoyama.ac.jp/en/outline/aoyama_campus.html#access_map
Fee (for handouts) : 1,000 yen  (Please see below for how to register)
◆Program◆
Part 1 Presentation from Guest Speakers  *Talks will be delivered in Japanese only.

Part 2 Discussion/ Q&A 
 <Speaker List>
○ Mr. Martin Fackler
(Journalist-in-Residence at the Rebuild Japan Initiative Foundation, a Tokyo-based think tank/ Former Tokyo bureau chief of The New York Times)
Martin Fackler is currently Journalist-in-Residence at the Rebuild Japan Initiative Foundation, a Tokyo-based think tank. From 2009 to 2015, he covered Japan and the Korean peninsula as Tokyo bureau chief for the New York Times. In 2012, he was a finalist for the Pulitzer Prize in international reporting for his and his colleagues' investigative stories on the Fukushima Daiichi nuclear meltdown that the prize committee said offered a "powerful exploration of serious mistakes concealed by authorities in Japan." Martin is also the author (in Japanese) of the bestseller "Credibility Lost: The Crisis in Japanese Newspaper Journalism after Fukushima," a critical look at Japanese media coverage of the 2011 earthquake and nuclear disaster.
In total, he spent a decade in the Tokyo bureau of the New York Times, where he also served as economics correspondent. Before joining the Times in 2005, he worked in Tokyo for the Wall Street Journal, the Far Eastern Economic Review, the Associated Press and Bloomberg News, and in Beijing and Shanghai for AP. He has Masters degrees in journalism from the University of Illinois at Urbana and in East Asian history from the University of California, Berkeley.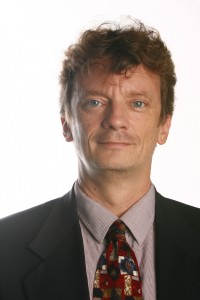 ○Mr. Koichi Nakano
(Professor of politics at Sophia University)
Koichi Nakano, born in Tokyo in 1970, is Professor at Faculty of Liberal Arts, Sophia University and his research interests focus on political sciences including Japanese politics, comparative politics and political theory.
He has a B.A. in philosophy from the University of Tokyo. He earned his second B.A. in philosophy and politics at Oxford University (UK). He continued his study at Princeton University (US) where he earned his M.A. and Ph.D. He started teaching at Sophia University in 1999 and became a professor in October, 2011.
He has been researching a variety of issues of contemporary Japanese politics from comparative, historical, and philosophical perspectives, including globalization and nationalism; the Yasukuni problem; language, media and politics; amakudari and administrative reform in Japan; decentralization; and the cross-national transfer of policy ideas.
He has also frequently commented on Japanese politics for the international and Japanese media, including The Economis, BBC, Reuters, AP, New York Times, Washington Post, Wall Street Journal, NHK, Kyodo News, and BS Fuji.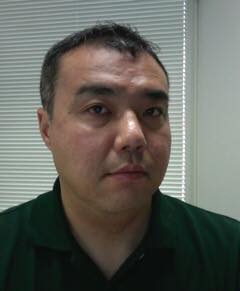 ○Mr. Kunio Hamada
(Attorney at Law, Former Justice of Supreme Court of Japan, and HRN management counsel)
After graduating in 1960 from the Law Department of the University of Tokyo (LL.B.), Mr. Hamada was registered in 1962 as attorney-at-law in Tokyo. He studied at Harvard Law School and received LL.M. degree in 1966. He was a vice President at Daini Tokyo Bar Association from April 1981 to March 1982, and a founding President of the Inter-Pacific Bar Association from April 1991 to April 1992. From May 2001, Mr. Hamada worked as a justice of the Supreme Court of Japan. After he retired from the Bench in May 2006, Mr. Hamada re-registered Daini Tokyo Bar Association and worked at Mori Hamada & Matsumoto as a special counsel. Since sJune 2011, he works at Hibiya Park Law Offices as Special Counsel. Now, Mr. Hamada is a member of Asahi Counseling Organization, a statutory auditor of Keihin Electric Express Railway Co., Ltd., a chairperson of the Sun-Based Economy Association, an honorary co-chair of World Justice Project, a director at Japan Core Partner Inc., a special counsel of Hibiya Park Law Offices, a director at Kuni Umi Asset Management Co. Ltd., a statutory auditor of SIP Financial Group Corporation, a statutory auditor of Strategic IR Insight Inc., and a Director at Kuni Umi Biomass Inc.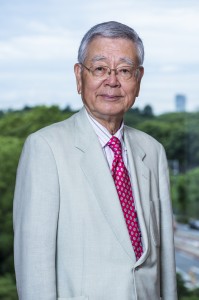 ◆Registration◆
○Registration via Peatix
  You can buy tickets at http://ptix.co/1FoOsyr
○Registration via Email
Please send your Name and Contact info to the HRN Secretariat (info@hrn.or.jp) with the title of the event you are attending. You can pay the fee at the venue.
◆About Organizer◆
Human Rights Now is an international human rights NGO based in Tokyo, Japan and its members comprise over 700 individuals and organizations, including lawyers, scholars, journalists, law firms, former UN official, retired Japanese Supreme Court Justices, and activists. Human Rights Now works for the promotion and protection of human rights for people in the world, with a special focus in Asia.
Human Rights Now issued a statement "Human Rights Now Protests Government and Ruling Party Intervention in Freedom of Speech" and hosted a talk event to discuss and propose policies that address the freedom of speech in Japan in July, 2015.
◆Contact info◆
Human Rights Now
Email:info@hrn.or.jp   Tel: 03-3835-2110  Web: http://hrn.or.jp/eng/
This event is sponsored by Human Rights Now and Aoyama Gakuin University Human Rights Kenkyukai.