Asian Girl Campaign ~Asian girl's affairs~ Let's start empowering ourselves! ~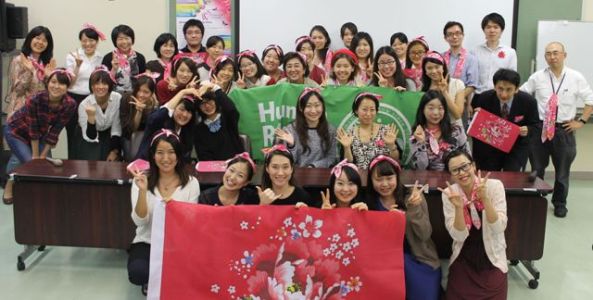 On 9th October, we held the event for the empowerment of girls as an international campaign. It followed an international campaign called "Asian Girls Campaign" initiated by Garden of Hope (NGO in Taiwan), which was projected to celebrate the International Day of the Girl Child (October 11th, declared by UN).
The event was planned to give a young generation of women the opportunity to think about the affairs of girls.
About thirty people came along to the event even though it was a week night. We invited two speakers Ms. Yumeno Nito (representative of general incorporated association "Colabo") and Ms. Mari Miura (professor of SOPHIA university). We watched a short film related to Asian girl's human rights abuse, and then the speakers gave a speech and held the panel discussion.
Firstly, Ms. Nito talked us about the problem called "JK business" (JK means girls in high school) in Japan.She indicated that girls who are isolated from family and school network tend to be connected in this business. "JK business" sells affectionate services of girls and is concerned that girls are likely to engage prostitution.She runs a girls support center to protect girls from some of these risks.Also, she argued that it is important to keep a reliable network toprotect them from those businesses.
In addition, Ms. Miura talked about poverty and women empowerment from the political perspective. Also, she cast doubt us the government's attitude for women empowerment. Moreover, she stated that it is important to raise children without concern about specific gender roles. She also provided us problems of sex education and women as sexual merchandises.
In a discussion section, we discussed social issues not only from women's perspective but also other genders. On the top of that, we discussed what we can do to solve those problems.Male and high school student girls also madecomments in this time.
We closed our event with a group photo wearing matching scarves showing our solidarity for promoting more empowerment of girls and women!